#PRODUCERS #DJ'S #SINGERS
#LABELS #MEDIA #EDM
Together they grace us with
Tight beats and percussive elements come in and out the mix to great effect and keep giving the right edge to the track, while the bass line and the sonic synths and deep moving pads make the magic on top of it all!
The broken beat groove takes the track into another dimension while the pads, synths and cosmic effects catapult our minds into outer space.
#SELECTED FEEDBACKS:
N
ICK WARREN: Good solid original mix
MISS NINE: All over the original, thanks!
LOGIZTIK SOUNDS: original for me thanks!
ORDE MEIKLE (SLAM): will try these out - thanx guys
PRAVEEN ACHARY: All over this! Great original and I'm a sucker for breaks.
FADY FERRAYE: nice work
DALE MIDDLETON: Very nice original track here, I like the build and twinkle on the main synth! Full support from me, thanks
GEMMA FURBANK: Great package. Deep, summery vibes! Enjoyed both Mixes but my fav is the remix down to the drums and bass.
MITCH ALEXANDER: great to see Cristior back on Mirabilis! both versions are outstanding, keep up the great works guys!
#THIS_SITE IS SUPPORTED BY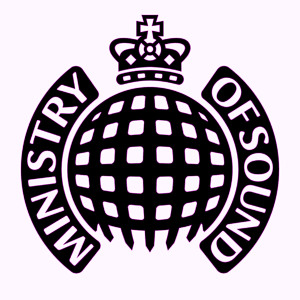 #COMPANY: LIVE NATION #USA
#MADEINAMERICA_FESTIVAL #USA
#TICKETS_HERE!!!
THIS NEWS /BLOG & DIGITAL PR SITE is
#B.A. in COMMUNICATION &MKT
#DIGITAL_PR
and
#PRO
#DISC JOCKEY:
DANIELJOHNASHER [DJ]
with
the collaboration of Record Labels, A&R's, Music Producers, Dj's, Booking agencies, Music Management agencies, Clubs,Singers, Rappers, Digital Shops, Internet Radio Stations and
Music related companies!!!
#NEWS #MUSIC #A&R #TALENT #MNGMNT
#SAT_BISLA #L.A. #CALIFORNIA
Last week, Interscope Geffen A&M
head
Jimmy Iovine
and iconic rapper
Dr. Dre
, partners in Beats Electronics, announced a donation of $70 million to the University of Southern California for a new academy that they say will give students the tools they need to break into the rapidly evolving music industry.
The donation will establish the
USC Jimmy Iovine and Andre Young Academy for Arts, Technology and the Business of Innovation, which will debut with an inaugural class of 25 students in fall 2014.
According to the
LA Times
, the program will include four core curriculum areas: arts and entrepreneurship; technology, design and marketability; concept and business platform; and creating a prototype.
"The vision and generosity of Jimmy Iovine and Andre Young will profoundly influence the way all of us perceive and experience artistic media," stated USC President
C.L. Max Nikias
. "Our goal is to ensure that the academy is the most collaborative educational program in the world."
For more from the
LA Times
, click
HERE
.
#LINK_LABEL: INTERSCOPE RECORDS
#USA